Another terrific day cycling…..and as a bonus we came across and rode through some historical country. In all we only cycled 13.6 miles with 571 meters of climbing. Mostly on cycle tracks and minor roads so traffic practically non existent……
Here we rode over a bridge built by James Watt…..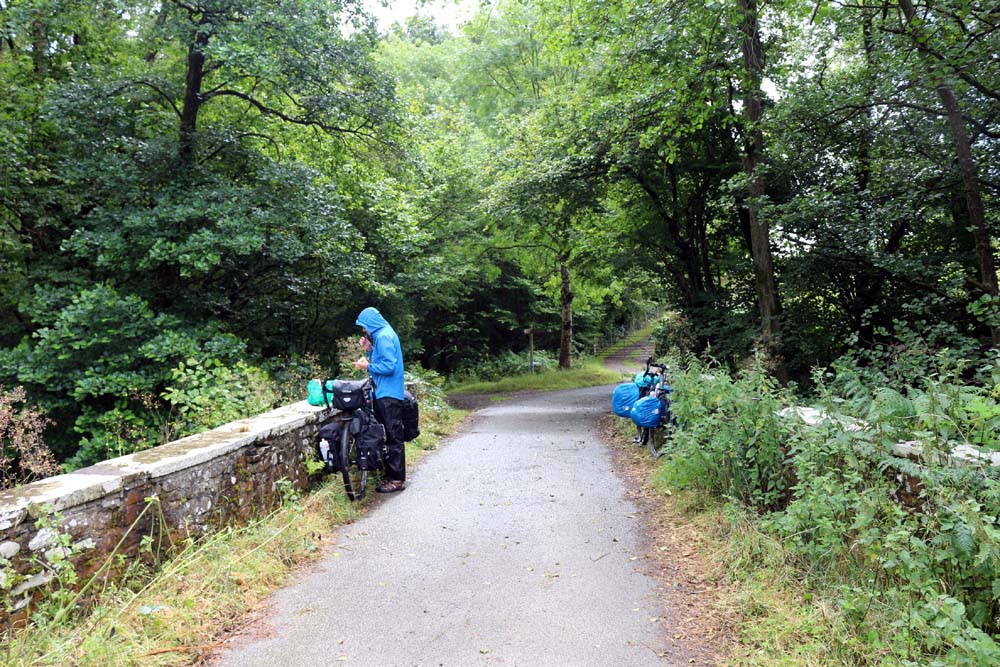 we did not realize at the time but there somewhere in the wall is a plaque commemorating this but we did not see it…..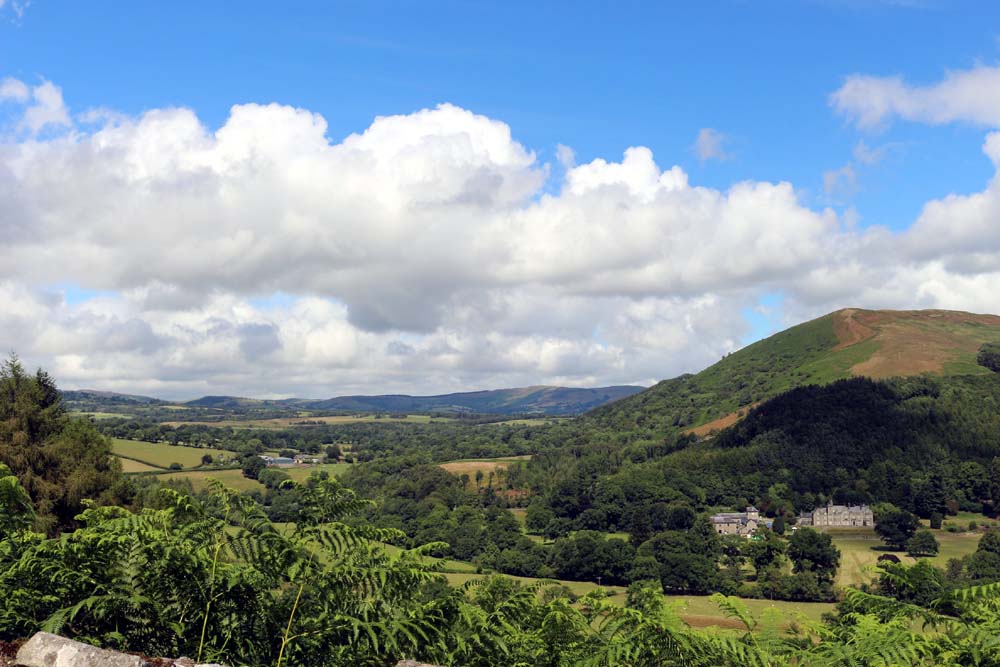 Aaron – But we did manage to see the Gibson Watt mansion (Lower right)
At this point we were only 4 miles from the Red Kite feeding center at Gigrin farm….. Soon after this we had another stop right by the river where Aaron very excitedly spotted 3 Kingfishers flying low along the river Wye
Aaron – To clarify, 3 separate kingfishers rather than a group of three. Unfortunately neither of us managed to get images of the kingfishers. But no image I have seen does the colour of their feathers.
And this was our first sighting of Red Kites….at first we both thought they were Buzzards but the call was wrong…..as was the tail. It was really quite a special moment……seeing for the first time in my life Kingfishers and Red Kites…Quite wonderful.
And then this……arriving at just the right time to see the Red Kites being fed…….This was towards the end of the feeding……at about 4pm…..but we cold not believe how many Red Kites were in the air…..
Aaron – We arrived just after the feeder had left, but most of the kites were still in the air, circling for the remaining food.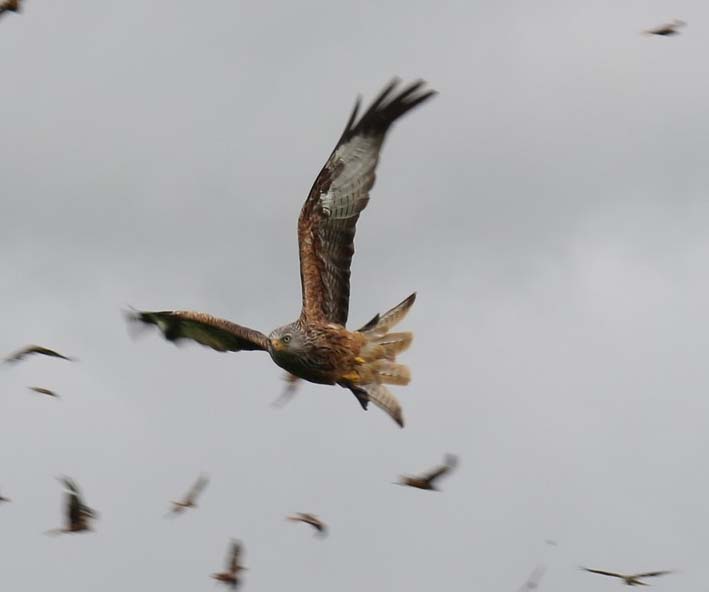 Aaron and I did manage to capture some extraordinary images like this one…….We spent 3 nights here and got to see the feeding on two occasions…..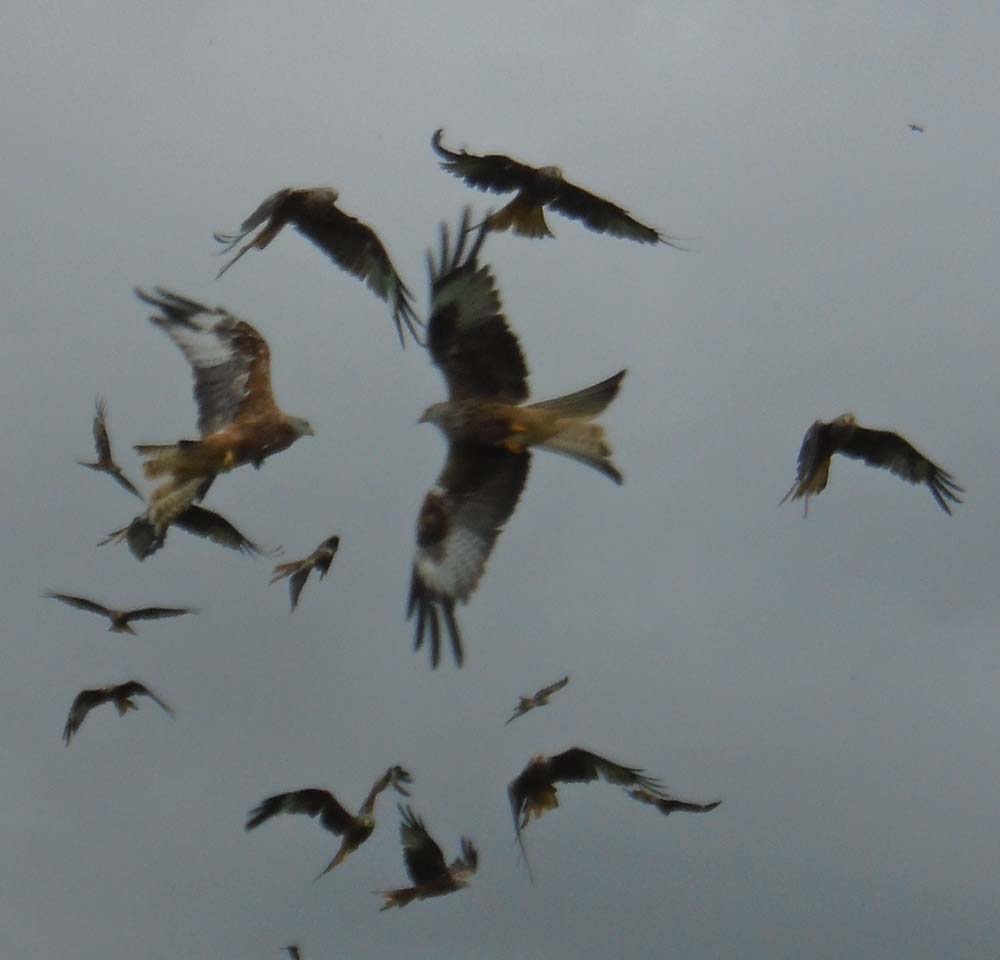 Aaron – I like this image because it illustrates the skill that such birds have in flight. It was amazing to see the Kites crowding the air but never crashing.