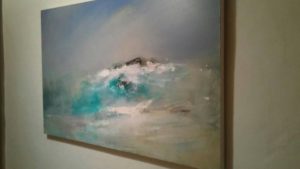 Early Morning Sea Oil on canvas……now in Spain
Caroline
'Early Morning Sea' 2004 hanging in our entrance hall in our house in Spain. A lovely surprise gift from my husband when I unloaded the removal lorry in March 2004.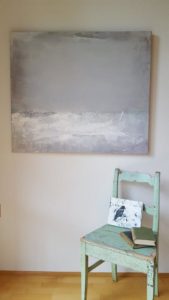 Winter Storm oil on canvas 38×44 inches 2015. Now in Bavaria
Martin and Kathrin……
'This is our Winter Storm corner. Chair again from the junk…only cleaned and re-glued. Paint is original just as the scratches and marks. I really lke the combination.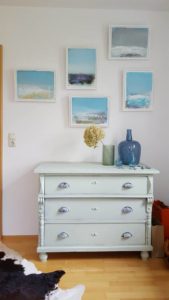 Summer Sea corner
Martin and Kathrin…..
Rearranged the paintings…now we have a summer sea corner in the bedroom…In the middle of the Bavarian Forest…

Dawn Oil on canvas 38×90 inches…….
Charlotte
Oooh very exciting! Thank you!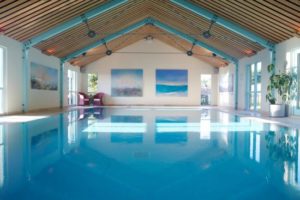 Sea Garden Cottages indoor swimming pool commission